For most talent brand marketers, your colleagues understand generally what you do. Employer Brand and Recruitment Marketing jobs have been more prevalent in the last five years and they are growing in demand:
It's a tough question to answer succinctly at dinner parties and networking events. I was a Talent Brand Manager in 2004, and absolutely no none knew what it meant. Even I had my doubts at first and had a hard time explaining.
How do YOU explain what you do to your friends, your family, your significant other?
I asked our Talent Brand Alliance group members how they tell the story. Most of them tend to simplify things for people in their world. Or they just use gifs to communicate their feelings. Here are ten of their best responses:
"I always tell them it's a mix between recruiting and marketing 🙂 and that it's my job to get more people to know about my company and want to work there!"

"Just like companies need to market products for customers, we market job opportunities to job seekers and position companies in a way that people understand what it's like to work there. It's oversimplified, but it works."

"I say that I work in marketing (employer brand is a foreign concept). I tell people that I market the company to potential talent (aka job seekers if I am talking to my parents) as a great place to work. I sell the company as a workplace."

"I usually say I'm the only marketer in HR..."

"I tell my friends that my job is to show people why they should come work for us instead of Google, Facebook, etc!"

"I always say that I do marketing, but rather than market products or services, I market why people should come work at my company!"

"You know how you see job ads on Facebook, LinkedIn, and other places? Then you see a really cool career page that shows videos about the company's culture? I do that stuff. Marketing for employers."

"I say I work in recruiting doing marketing/communications, which especially confuses colleagues who work in our very very siloed marketing and communications departments. 🙂"

"You know that 'be all you can be in the Army reserve' commercial that tries to sell people on joining the Army. That, kinda."

"I strategically lead multiple efforts for engaging, attracting and retaining talent. I'm crazy passionate about the candidate experience and making sure we lead with heart. I believe we all have a story to tell and it's everyone's responsibility in the organization to attract talent. From the front lines to the executive suite, we all play a part and I'm here to help us shine."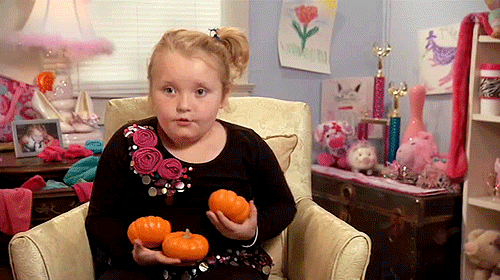 Recruitment marketers and talent branders, how do you describe what you do? Please leave your version in the comments below, including links to any choice gifs.
Bryan Chaney is a global talent branding and attraction strategist. He's worked at IBM, Twilio and currently leads employer brand for internal recruitment at Indeed. Bryan has worked in recruitment, technology, and marketing, providing him insights into the marketing of hiring, the importance of technology and the buying process that candidates make when applying for jobs. He's a co-founder of the Talent Brand Alliance, a community for employer branding and recruitment marketing professionals. As an international keynote speaker and trainer on the topic of recruitment and talent branding, he loves to travel. The Huffington Post recently named him one of the Top 100 Most Social HR Experts on Twitter and you can follow him at @bryanchaney.